Multiple Teeth Replacement With Implants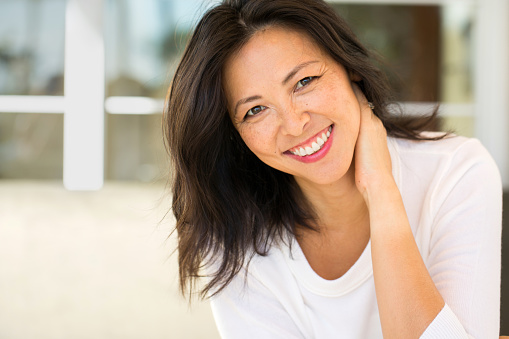 Unfortunately, tooth loss is a part of life for millions of Americans. According to the American College of Prosthodontists, about 120 million people in the U.S. are missing at least one tooth, and 36 million have no teeth at all. If you are missing multiple teeth, you have come to the right place!

At Prosthodontic Associates of Long Island, we specialize in restorations designed to replace multiple missing teeth. The type of restoration you receive depends on your circumstance. More often than not, we recommend an implant-related solution.


Types of Restorations for Multiple Missing Teeth

Multiple missing teeth that are adjacent to one another usually require a bridge. A traditional bridge consists of two dental crowns linked together by a pontic, or false tooth. The two surrounding teeth are reshaped and capped with the crowns, allowing the appliance to "bridge" the gap created by your missing teeth.

An implant-supported bridge follows the same basic principle but does not rely on any teeth. Instead, a series of implants are placed underneath the gum tissue and into the jawbone. Most of the time, we place an implant post for each missing tooth. If this is not possible, we may suspend a pontic between two implants.

If you only have a few remaining teeth, or none at all, you may qualify for a full-arch restoration. This includes fixed complete bridges, implant-supported overdentures, and implant-retained dentures. We must extract any problem teeth before you receive your full-arch appliance.


The Implant Process

The first step is to determine if you are a suitable candidate for multiple implants. We will perform a series of diagnostic tests during your consultation. For implant treatment to be successful, you must have an adequate amount of bone in the jaw. If your tooth loss has remained untreated for a long period, you may need a bone graft first.

Once we are sure your jaw is capable of supporting multiple implants, we can schedule your surgery. Each implant will be placed deep with your jawbone. The number of implants we place depends on the type of restoration you need. A full-arch restoration can require anywhere from four to eight implants.

During a brief healing period, the implants and your bone will fuse through the process of osseointegration. Once osseointegration is complete, we can place your final restoration. In the meantime, you may need to wear a temporary, or removable denture.


Benefits of Dental Implants for Multiple Missing Teeth

Implant-supported restorations have some benefits over traditional methods, especially when it comes to multiple missing teeth. Some of these benefits include:

| | |
| --- | --- |
| • | Superior Appearance: Most implant-supported restorations are made from porcelain or zirconia, offering the very best in aesthetics. |
| • | Superior Comfort: Because the implants become a part of your bone, you will not experience the typical discomforts associated with traditional dentures. |
| • | Superior Durability and Longevity: The process of osseointegration allows implants to support a restoration for several decades or even a lifetime. |
| • | Improved Oral Health: The implant post will prevent bone deterioration. Unlike traditional bridges, an implant bridge will not have an adverse effect on your surrounding teeth. |
| • | Convenience: An implant is a permanent solution to a temporary problem. You should be able to treat your restoration as you would your natural teeth. |
Schedule a Consultation

If you are missing multiple teeth, don't wait any longer! Call 516-627-0999 to schedule a consultation visit today!