Full Mouth Reconstruction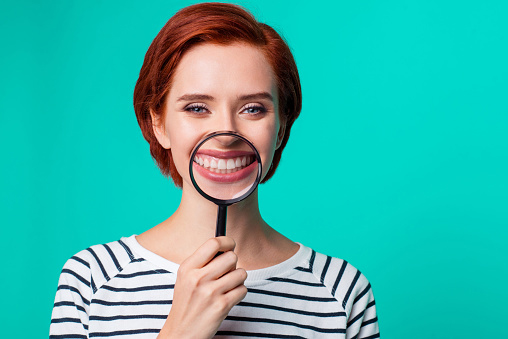 If you have multiple missing or problematic teeth, you may need multiple procedures. A complete overhaul is sometimes referred to as a full mouth reconstruction. As prosthodontic specialists, we here at Prosthodontic Associates of Long Island are uniquely qualified to perform this revolutionary treatment concept.


What Is a Full Mouth Reconstruction?

A full mouth reconstruction, as the name suggests, is the process of rebuilding or replacing all or most of the teeth in the upper and lower jaws. This "catch-all" term typically refers to multiple procedures that take place over several months or even a couple of years, depending on your situation. According to the American College of Prosthodontists (ACP), a full mouth reconstruction should combine the science of restorative dentistry with cosmetic procedures to improve the function, health, and appearance of your smile.


Who Needs a Full Mouth Reconstruction?

Your doctor will be able to determine if you need a full mouth reconstruction during your consultation appointment. Your consultation will typically include a comprehensive examination, x-rays, intraoral photographs, and a review of your medical and dental histories. We may even utilize CBCT scanning technology to produce a 3D representation of your teeth, periodontal tissues, and maxillofacial bones.

You may be a suitable candidate if you have multiple oral health complications that affect the function and aesthetics of your smile. In general, we may recommend a full mouth reconstruction to correct:

| | |
| --- | --- |
| • | Teeth that are missing due to trauma or decay |
| • | Teeth that are damaged due to trauma or decay |
| • | Teeth that are severely worn down due to long-term bruxism (tooth grinding) or acid erosion |
| • | Complications with the jaw due to a malocclusion (misaligned bite) |
| • | Complications with your periodontal tissues, usually the result of gum disease |

Some patients need a full mouth reconstruction due to congenital issues, or problems present from birth. These conditions include Amelogenesis Imperfecta, Ectodermal Dysplasia, and Dentinogenesis Imperfecta.


Possible Procedures

Any procedure that will replace or repair damaged teeth, improve your periodontal health, and correct a malocclusion may be a part of your full mouth reconstruction. Treatments vary from patient to patient, depending on the number of missing teeth and the severity of your situation. The most common procedures include:

| | |
| --- | --- |
| • | Dental Crowns: A crown is a tooth-shaped cap that restores the function and aesthetics of a significantly damaged tooth. To place a crown, we must completely reshape the enamel. |
| • | Traditional Bridges: A bridge consists of two dental crowns linked together by a pontic, or false tooth. We use bridges to fill the gap from one or more missing teeth and prevent your remaining teeth from shifting out of their proper alignment. |
| • | Porcelain Veneers: A veneer is a razor-thin shell, typically made from porcelain, that restores the cosmetics of a discolored, cracked, chipped, or otherwise abnormal tooth. In many ways, a porcelain veneer is a conservative alternative to dental crowns for your anterior (front) teeth. |
| • | Removable Dentures: A removable denture consists of prosthetic teeth set in a pink-colored acrylic base that rests on the gum tissues. We specialize in both partial and complete dentures. |
| • | Implant-Supported Restorations: Dental implants are the ideal solution for missing teeth. An implant screw serves as the root component of a prosthesis, including crowns, partial bridges, and full-arch restorations. |
Schedule a Consultation

If you would like to learn more about full mouth reconstructions, our team is happy to help. Call 516-627-0999 to schedule your consultation appointment today!