All-on-4&reg Treatment Concept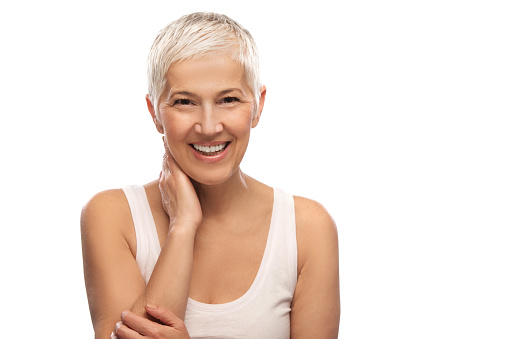 At Prosthodontic Associates of Long Island, we strive to provide our patients with the best treatment options available today! Our supreme level of care is the result of grounding-breaking techniques, cutting-edge technology, and high-quality materials. For instance, we specialize in a revolutionary treatment concept known as All-on-4.


What Is All-on-4?

All-on-4 is a name brand treatment developed by Nobel Biocare, the industry-leading implant provider. As the name suggests, this technique allows us to place a fixed complete bridge that only relies on four implants. Other full-arch restorations can require up to eight implants or more, depending on the condition of your jawbone.

The All-on-4 treatment concept is the ideal solution for people missing all or most of their teeth in the upper and lower jaws. The reduced number of implants can eliminate the need for preliminary bone grafting procedures. This technique also allows us to place a full-arch prosthesis on the same day as your initial surgery.


All-on-4 Procedure

During your initial consultation, Our doctors will determine if you are a suitable candidate for the All-on-4 treatment concept. All-on-4 is ideal for patients who do not have a significant amount of bone in the jaw due to deterioration. Patients looking for a minimally invasive alternative to other full-arch implant treatments may also qualify for All-on-4.

Unlike other implant treatments, All-on-4 only requires one surgery. During this appointment, we will place the implants beneath the gum tissue and into the jawbone. The posterior (back) implants are placed at a 45-degree angle from the bite plane. This angle allows us to utilize the bone-dense areas of your jaw without the need for bone grafting or additional implants. The two anterior (front) implants are placed at a vertical angle.

Once the implants are in their precise positions, we can place your temporary restoration. This allows you to leave our office with a brand-new smile the same day as your surgery. Over the next several months, the implants and your jawbone will fuse to form a powerful bond. This process is known as osseointegration.

Once osseointegration is complete, we can place your final bridge. Most fixed complete bridges are fabricated using porcelain or zirconia. Both of these ceramic materials are durable, stain-resistant, and virtually indistinguishable from natural enamel.


Benefits of All-on-4
| | |
| --- | --- |
| • | Superior Appearance: Porcelain and zirconia can be shaped and textured to make them appear to be natural teeth. Both materials also possess the same light-reflective properties as natural enamel. |
| • | Superior Durability: All-on-4 is designed to provide you with a permanent set of teeth that is non-removable. With proper care, your new smile may even last a lifetime! |
| • | Immediate Results: Unlike other implant procedures, All-on-4 allows us to place a temporary restoration immediately after your surgery. This prevents you from going without teeth until your final restoration is complete. |
| • | Easy Maintenance: Your All-on-4 appliance can be treated like your natural teeth, with regular brushing, flossing, and professional checkups. |
| • | Better Oral Health: The implants stimulate your jawbone and prevent future bone deterioration. |
| • | Better Quality of Life: Once you receive the smile of your dreams, you may find yourself with improved self-confidence and self-esteem. Because the implants become a part of you, your new smile will look, feel, and function just like your natural teeth! |
Schedule a Consultation

You, too, could benefit from the incredible All-on-4 treatment concept! Call 516-627-0999 to schedule a consultation appointment today!